Essential Skills – what are they and why do they matter?
Essential skills are what makes you employable
Good grades increase your chances of being employed but are no longer sufficient to secure a job and to succeed at work.  In a rapidly changing world, what matters most is having the core skills to be able to get things done.
Core skills are key to how we manage ourselves, communicate effectively, solve problems and work with others. They are what make you employable. They differentiate you in front of prospective employers and are valued more highly than academic grades as they are the difference between being good at a subject and being good at a job.
These skills are also what enable you to make progress at work and more widely in life. They are the building blocks of your career.
How do you define these skills?
There is no single answer. This has led to a wide range of descriptions such as employability skills, enterprise skills, future skills, life skills or soft skills. At TMA we like the term Essential Skills as these impact us both at work and in our private lives.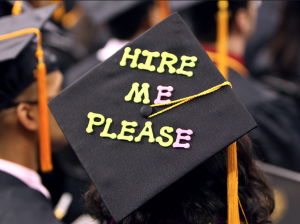 What exactly are these essential skills?
They can be broken down into 4 main groups, this is not an exhaustive list but it includes all the essential skills that are most in-demand from employers.
Communication Skills
Listening, speaking, presenting and writing
Self Skills
Self-awareness and self-management; knowing our strengths and weaknesses. Time management, rapport, emotional intelligence and resilience; the ability to manage ourselves.
Problem-solving Skills
Analysis, research, creativity and critical thinking
Teamwork Skills
How to work with others, covering collaboration, building relationships, managing conflict, adaptability, positivity and task completion.
How do you develop these skills?
We start to develop these skills early on in life although we are not aware that we are doing so.  The first phase of your development is to understand afresh what these skills are and why they matter. The second phase is to learn ways of improving the skills, then to practice and experience using them. Training and learning with TMA is a highly effective way to do this.
Find Out More
To find out more about how TMA can help you develop your essential skills contact us today.